2,918 total views, 2 views today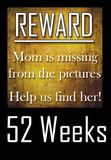 This is my first entry to the meme 52 Weeks at Forever in Blue Jeans. The picture was taken last October 31, 2009 at Palmas del Mar Beach and Hotel, Bacolod City. It was a family day made possible by my first Google Adsense Payment. Yay!
Click on the badge above to join 52 Weeks. Thanks!!
********************52 Weeks********************
"52 Weeks is a year long challenge for YOU to be in a picture once a week for 52 weeks. We are always the ones behind the camera, this is YOUR chance to get out in front and be in the pictures with our family. We are glad you are joining this challenge. More importantly your family will really enjoy having you in the picture. Thanks for playing along! Oh, you can just jump in now with 1 of 52, you're not getting off that easy! Now go take a picture!" – Forever in Blue Jeans