1,581 total views, 2 views today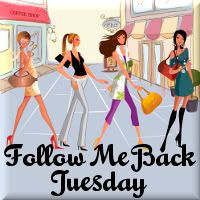 Welcome to all Follow Me Back Tuesday Participants!! After you follow my blog, please leave a comment below with your Google Connect Username and blog URL so that I could follow you back immediately.
Follow Me Back Tuesday is hosted by Survey Junkie, Little Yaya's, Review Retreat & Boobies,Babies And A Blog..
For more details on FOLLOW ME BACK TUESDAY, visit HERE for more details.
Follow Me Back Tuesday is another way to increase your followers and friends. :yes: