One of the basic things a person must know if he or she decides to self-host his/her blog is how to change the nameservers of the domain. In this simple tutorial, I will teach you how to change the nameservers of your domain at GoDaddy.
1. First you need to login to your GoDaddy Account.
2. Then go to your Domain Manager.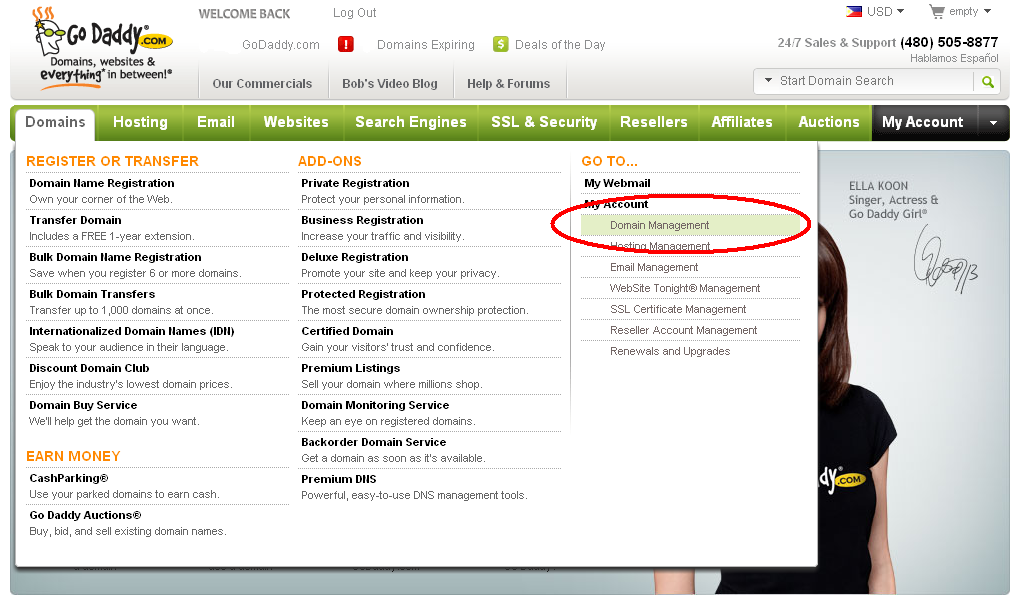 3. Once you are at your Domain Manager, look for the domain that you want to change the nameservers.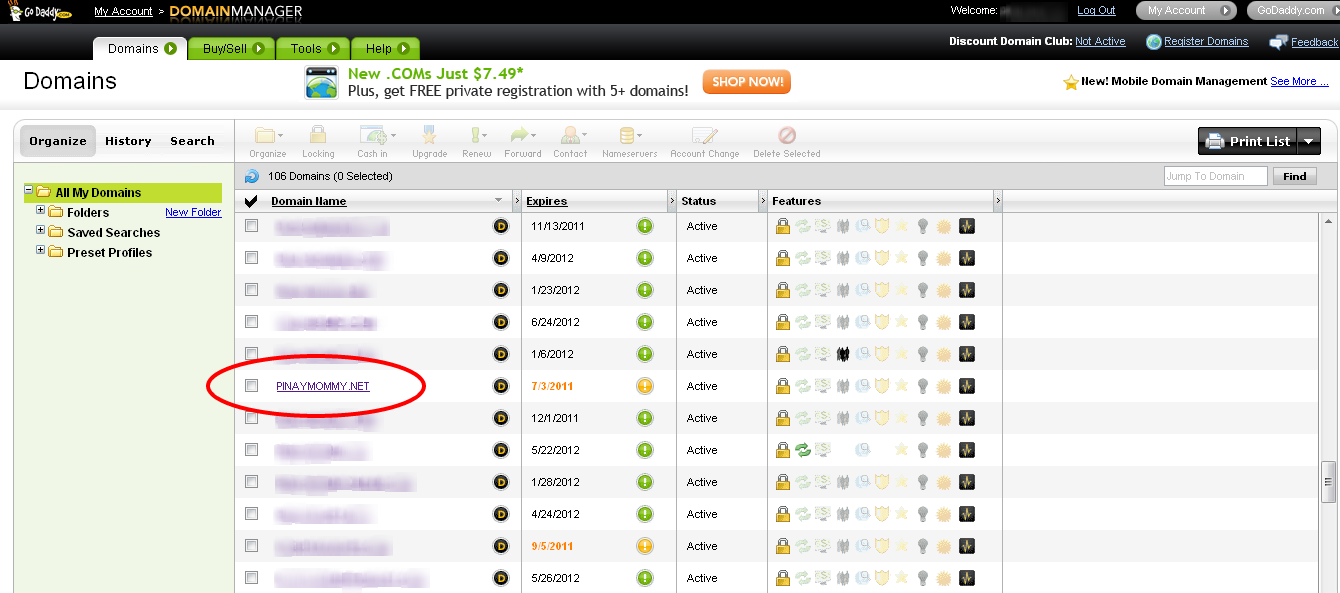 4. Then tick the box at the side of the domain, click nameservers and then click "Set Nameservers."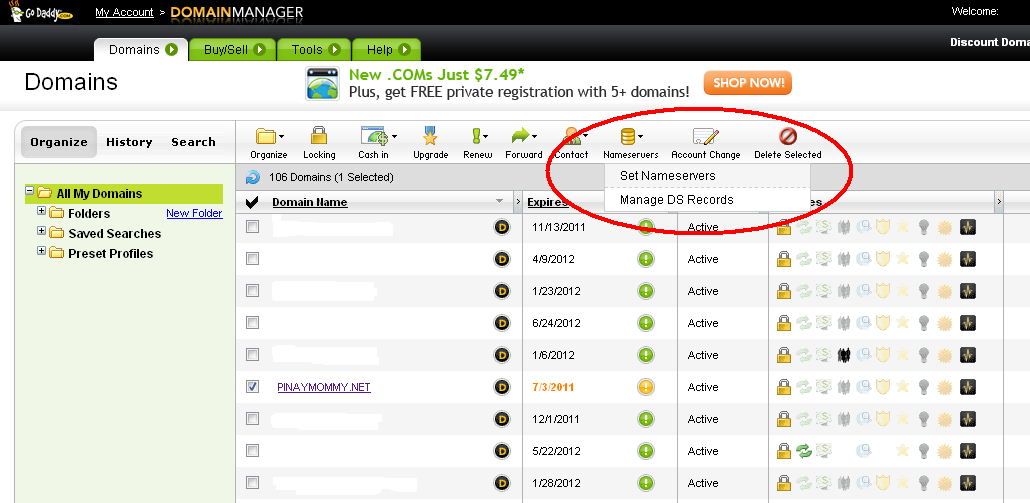 5. Tick "I have specific nameservers for my domains." Then type the nameservers provided by your host. Click OK.
6. Then you will be prompted that you have to wait 2 hours up to 48 hours for changes to take effect and that's it!!!
Isn't that easy as 1-2-3?! Now, you go and try it!!