Relying on my online income means I need to maximize my time and efforts so that I would be able to earn enough money to put food in the table, to pay our bills, to pay my debts and to provide for the educational needs of my children. So, as much as possible, I would try anything as long as it's a legitimate money making opportunity.
Last week, a friend of mine from Bacolod City, shared a link on an online investment scheme that she recently joined. I was quite curious because she mentioned that we only needed to invest around $1.34 and earn it back in a few days. If she mentioned a bigger amount, I would have doubted but since it was only $1.34, I immediately signed in through her link. After a few hours, I saw that my money was indeed generating an income for me, not in hundred dollars but in cents. Seeing that, it was enough for me to promote.
To make the long story short, I invested 10 shares ($13.40) in which 6 shares from my own pocket and 4 from my reinvested income. Aside from that, I already have withdrawn 6 times with another two pending. So not bad eh?

First Payment in Cash!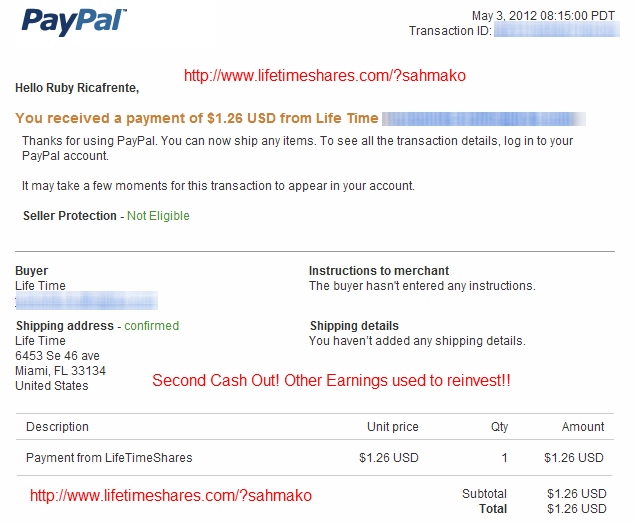 Second Payment in Cash!
Well, you might be apprehensive but I suggest if you want to join, just invest the amount of money you are comfortable of losing. If $1.34 is enough for you, then go by all means, if you can risk more, then why not?
Are you interested to try it out with me? Click the banner below!
Note: Please clear your browser cache first before clicking the banner above to register. This will make sure that you will be part of my growing successful team.