Tipco 100%, Thailand's best-selling juice brand, engages with mothers to ensure proper health and nutrition for the entire family
The modern Filipino mom now has a nutritional partner in making sure that her family is getting the right nutrition. Tipco, Thailand's best-selling juice brand, advocates modern parenting while it promotes proper health and nutrition for the entire family. It believes that moms can creatively integrate proper health and nutrition in the family's lifestyle, be it in how the table is set or how she makes food preparation exciting.
"Gone are the days when parents dictated everything to their children," said Mr. Kerwin Wong, CEO of Transaxion Unlimited Corporation, which distributes Thailand's leading juice brand in the Philippines. "Today, parents-especially moms-'work with their kids to help them discover the best, healthiest choices. Tipco salutes moms who go the extra mile to make 'healthy delicious and fun for the family."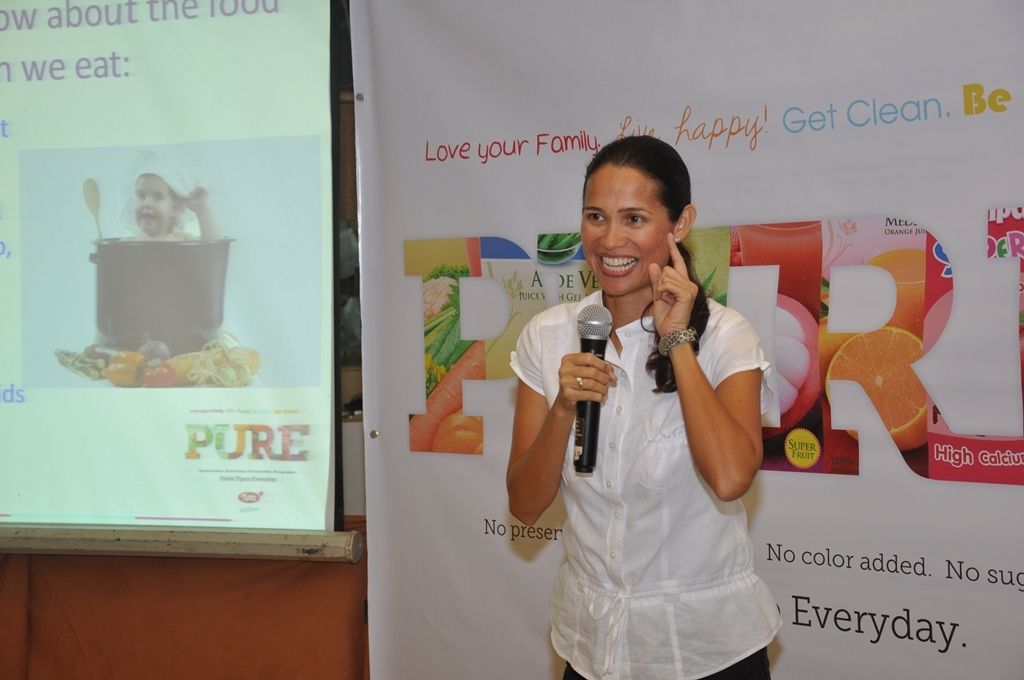 At a recent event, Tipco provided a venue for sharing key insights on modern parenthood. A talk with tips on ensuring proper health and nutrition for the family-especially the children-was given by Ms. Maricel Laxa-Pangilinan. "By remembering a few simple tricks will help make kids eat healthy, such as starting them with small portions, make the food presentable, allow your kids to take their time when eating so they can enjoy, don't use threat to get kids to eat healthy, it also helps to let the kids have fun and involved in the preparation, and lastly, taste matters for kids," shares Maricel.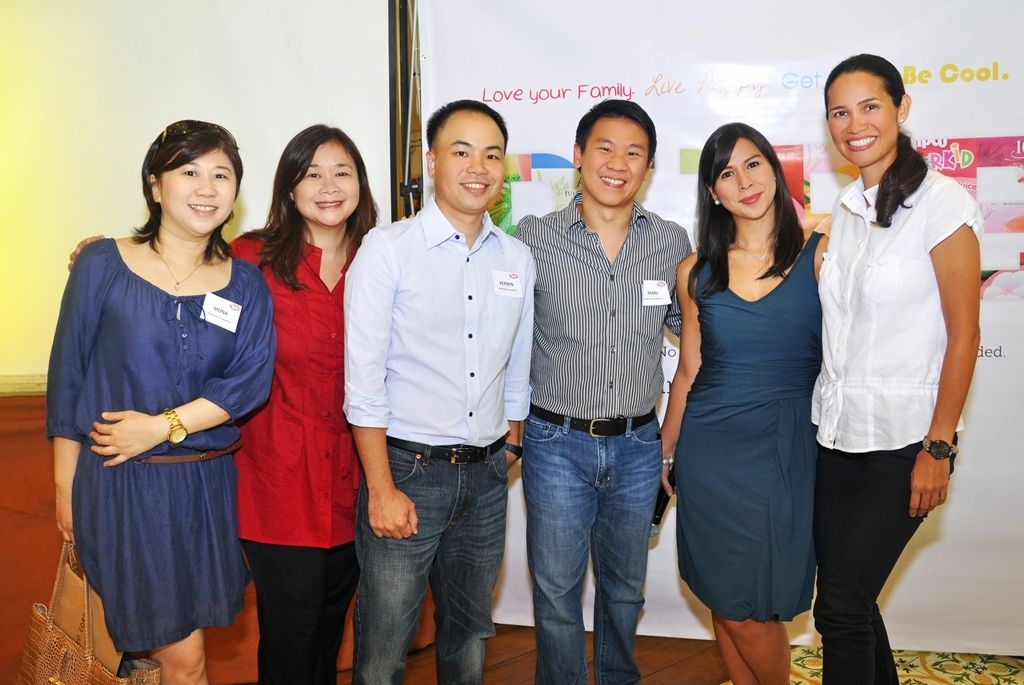 In choosing healthy and delicious foods, Mr. Wong adds "Healthy living does not need to force a bold and immediate shift from what Filipinos are doing now. It can be as simple as adding Tipco 100% Fruit or Vegetable Juice to one's diet. By doing so, both children and parents can get the same nutritional benefits that they would receive from eating, say, actual broccolis, carrots, oranges or cranberries."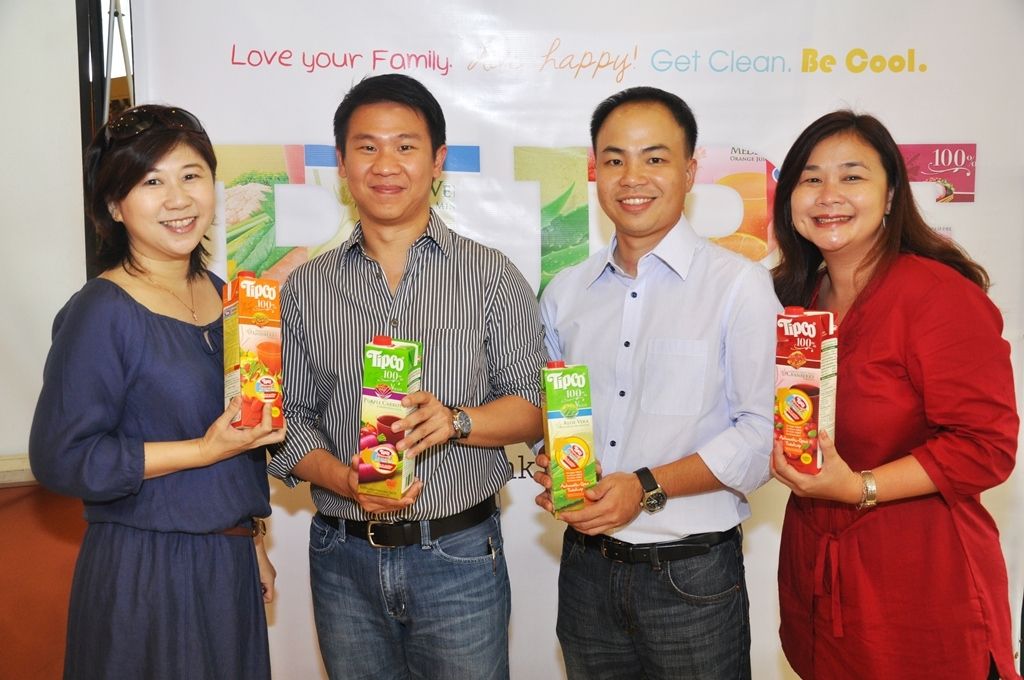 Transaxion launches Tipco Superkid 100% Juice
True to being the nutritional partner and health drink of choice for the family, Tipco also launched the new Tipco Superkid 100% Juice, a delicious and refreshing new health boost for children of modern Filipino moms. Specially formulated to help develop and nourish children, the Tipco Superkid comes in a variety of flavors- Mixed Veggie & Mixed Fruit, Apple, Shogun Orange, and Red Grape-each containing nutrients that deliver unique health benefits and a power-packed boost to kids' daily nutritional regime.
"Children will love the delicious natural taste of the Tipco Superkid 100% Juice," said Mr. Wong. "It's the ideal choice for health-conscious mothers who wish to support their kids' energy-driven lifestyles with a refreshing drink, while also nourishing them with the nutrients that their young bodies need."
Tipco Superkid 100% Juice contains nutrients like calcium for promoting healthy bones and DHA (an Omega-3 acid) for supporting healthy brain development. It also has Vitamins A, B1, B2, and C, which respectively aid children's visual development, metabolism, energy production, and immune system. At 110ml size, it's perfect for baon so that kids can still get the nutritional boost they need while at school or play.
Since its Philippine launch over two years ago, Tipco has served as the nutritional partner of Filipino juice lovers everywhere, with flavors that include Tangerine Orange, Purple Carrot, Pomegranate, Orange Medley, Aloe Vera, Cranberry, Pineapple, Grapes, among many others. Tipco's premium-quality juices are known not only for their natural fruit or vegetable taste, but also for the unique and exciting fruit and vegetable juice mix that it brings on the table, such as the 32 Veggies & Mixed Fruit, Broccoli & Mixed Fruit, Beetroot & Mixed Fruit, among many others. Through Tipco's Nutrition Innovation campaign consumers can expect new flavors that taste great and carry an impressive set health benefits in every pack. Tipco is also made without any preservatives, flavorings, colorings, or sweeteners-setting it apart from other juice brands.
The Tetra-Pak-sized Tipco Superkid 100% Juice is the latest demonstration of Tipco's commitment to help Filipinos take the forward step to healthy living. This time, the juice brand is reaching out to moms whose modern approach to parenthood enables them to make healthy choices, achieve wellness, appreciate the value of proper diet and nutrition, and inspire the entire family to follow suit.
"Parental instincts have evolved to integrate health as a daily habit," added Mr. Wong. "Now, with the Tipco Superkid 100% Juice, modern Filipino parents can boost their kids' baon boxes with a delicious treat that also happens to be an excellent source of nutrients."