2,331 total views, 2 views today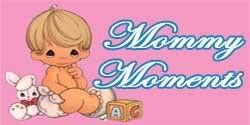 Theme of the Week: Hat Day
This is my forth entry to Mommy Moments and I am a little bit excited. I think I haven't missed a week yet. And I am really hoping I wouldn't!
Anyway, we are not really a "HAT" kind of people. We don't even bring an umbrella even how hot it is outside. So, please forgive me for posting some of our not so-HAT moments!

This is my kiddos wearing a party hat from Pizza Hut.

I took this last week. My little soldier.

This one was taken last year when my boy was doing his potty thing.

And this is me last October 31, 2007 wearing my Witch Halloween Costume.
If you noticed my children, they don't open their eyes when the flash comes out. They don't like the camera that much.
Anyway, that's about it. Hope you enjoyed my entry.