1,526 total views, 2 views today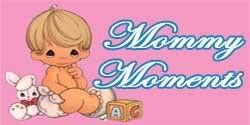 Theme of the Week: Name Game
I already posted about this at my blog Lourdes' Mia under the post entitled My Kiddo's Names. Since I have already made a post about their meaning, I have opted to post it here again.
Our Big Girl's Name: Micah Izabel
Being a the mother, carefully chose their names according to their meaning, here is a small background history of her name's true meaning:
Micah was taken from the author of the book of Micah in the Bible. Actually this is a boys name with Hebrew origin that means "who is like God" or "who resembles God." It is pronounced as MYE-cah.
We have chosen this one because it's from the Bible. But personally, I picked the name Micah because of it's meaning. Not that I want my daughter to act like God but for her to someday grow up and imitate the good attributes of God.
Izabel is of Spanish and Latin origin. It was taken from it's original form Izabel which also have Elizabeth as it's Hebrew variant which means "God's promise." It is also pronounced as iz-a-bel.
I have chosen this one as her second name because I don't want to forget God's promises in my life or even in ours. She will daily remind me that God keeps his promises. The "s" became "z" because of her aunt Zarah. Who already thought that Micah will someday be called "Iza" when she grows up to be a teenager.
Our Baby Boy's Name: Johann David
Johann David was born 3 years after her sister Micah Izabel. Just as the same, his name was also chosen based on the meaning it holds. But this time, there were other reason that was put into consideration, the future. The Hebrews name their children on what they want the child will be when he or she grows up or what the child has caused the parents. Like them, I was did some prophetic gestures too. I chose my baby boy's name meticulously because I wanted him to become a musician for the Lord.
Johann was derived from the famous composer/organist Johann Sebastian Bach of Germany. This name has its origin coming from Germany and is pronounced as "YO-hahn." The name means God is Gracious. Every time I see Johann, I am always reminded that God is indeed a gracious God.
David on the other hand is obviously from the famous musician in the Bible named King David. The origin of this name is also Hebrew meaning beloved. Of course, he is my son. Indeed he is my beloved musician!
From the combination of his name – Johann David, I am sincerely praying that someday he would grow up and play an instrument and even sing for the Lord.