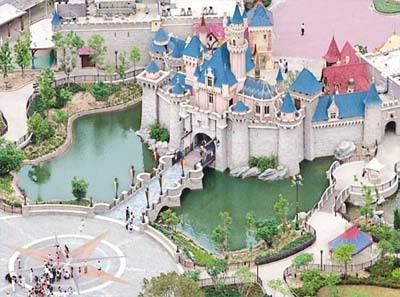 HK Disneyland Courtesy by: http://www.disneymike.com
In a casual talk with my hubby, he said he wants for us, us and the kids, to experience a vacation outside the Philippines. He said it would be a nice family project to save on. He was thinking for us to visit our relative in the US or take any Mediterranean cruises. And if we can't afford the West, visiting any Asian country would be great or maybe Hong Kong Disneyland.
Anyway, wherever it maybe, the thought of him saying that makes my heart grow warm with glee! He is indeed really starting to change. It is not the usual him to talk about his plans and hopes in life. So hearing that was kind of shocking to me but I was really happy to hear him say those things.