1,014 total views, 2 views today
As a way of recognizing my top 10 entrecard droppers on my blog, here is a little digiscrap I made for them as a way of expressing my thankfulness. I hope you like it.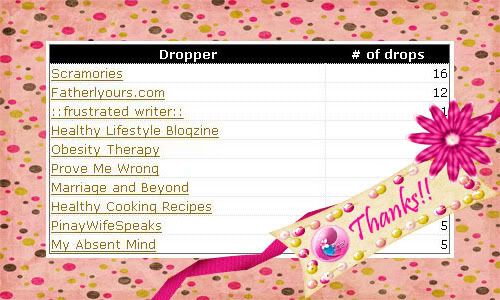 Here are my top 10 EC droppers:
Scramories
Fatherlyours.com
::frustrated writer::
Healthy Lifestyle Blogzine
Obesity Therapy
Prove Me Wrong
Marriage and Beyond
Healthy Cooking Recipes
PinayWifeSpeaks
My Absent Mind
Feel free to post it on your blog if you want. Thanks again and keep on dropping!!